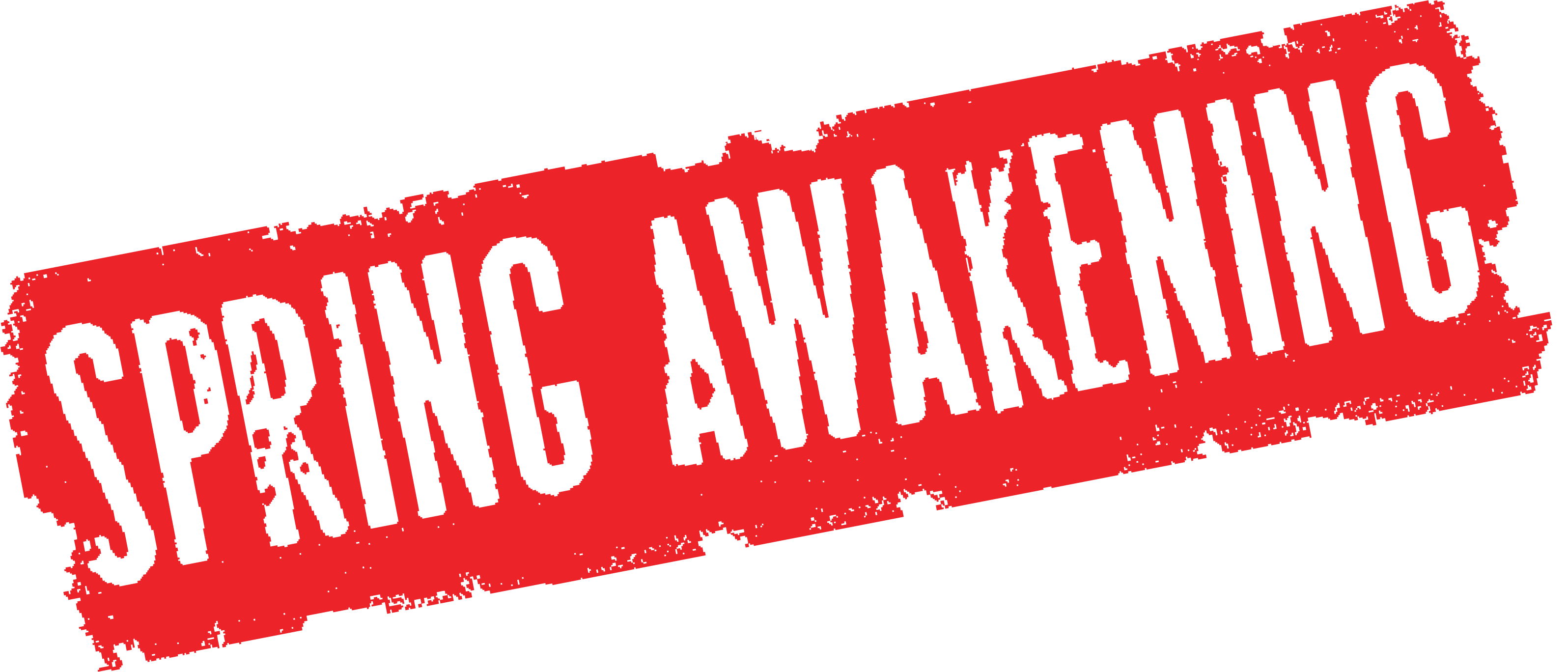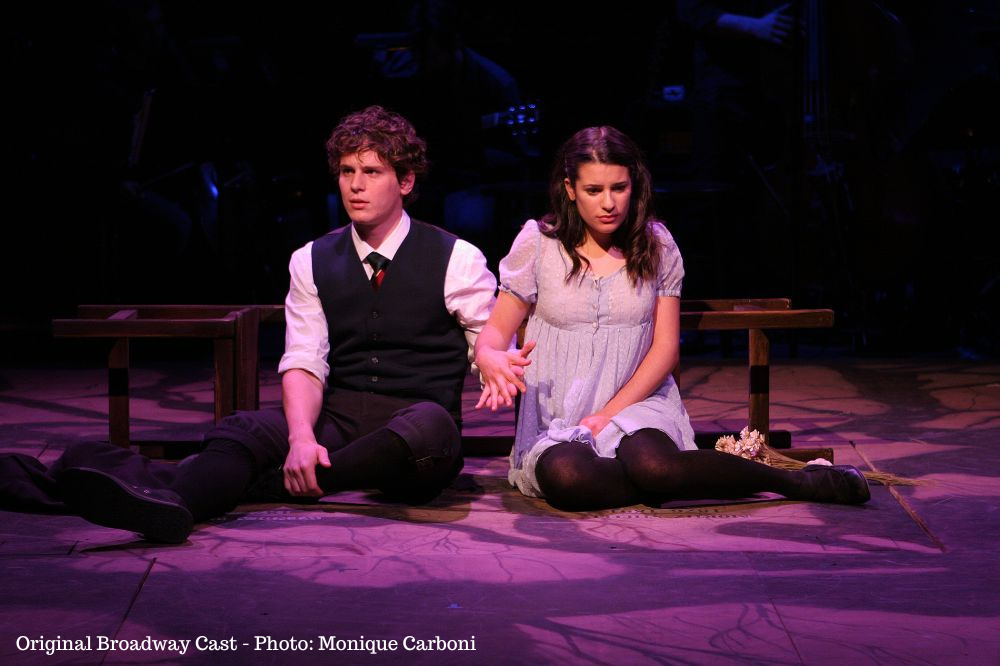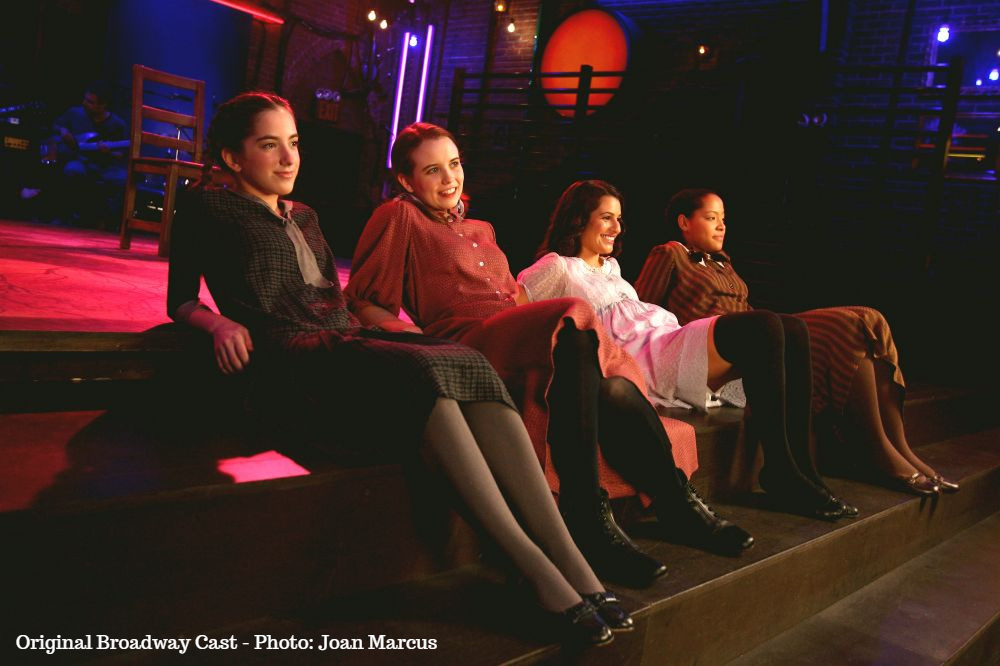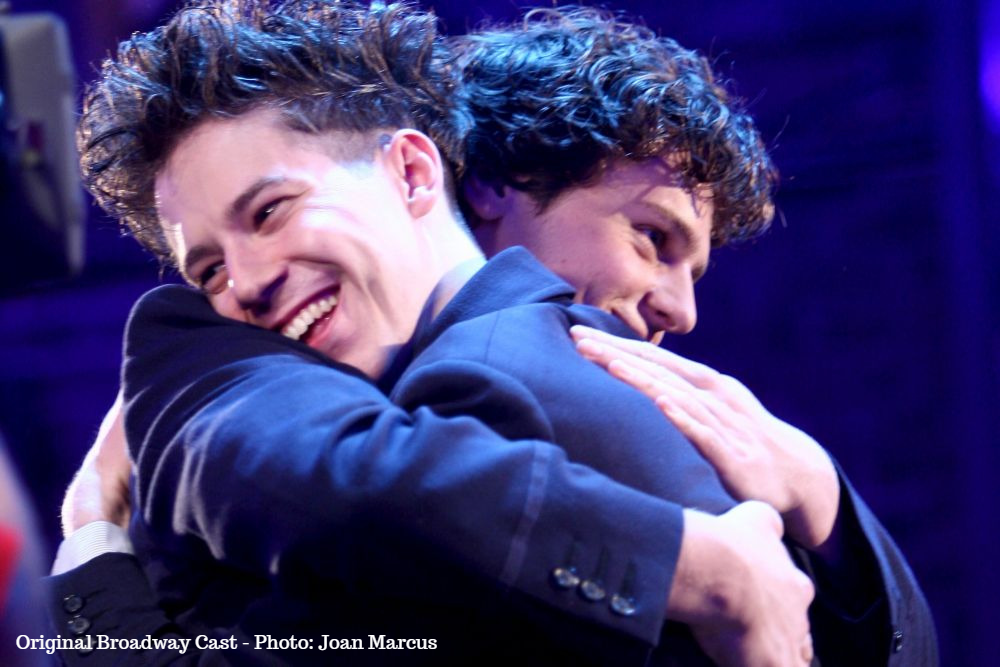 The program runs early-March through Mid-May. Schedule-Friendly Rehearsal Process for our Busy Teens!
The winner of eight Tony Awards, Spring Awakening explores the journey from adolescence to adulthood with a poignancy and passion that is illuminating and unforgettable. This pop rock celebration of rebellion provides the perfect opportunity to feature performers of all types. Join this group of late nineteenth century German students as they navigate teenage self-discovery and coming of age anxiety in a powerful celebration of youth and rebellion in the daring, remarkable Spring Awakening.
AGE REQUIREMENT
This program is open to students 13 and older.
Spring Awakening explores many mature themes including: self harm, suicide, sex, sexual abuse, physical abuse, masturbation, teen pregnancy, abortion, and mature language. Students participating in this production will be working with both a Random Farms Director and Intimacy Choreographer to approach these topics with care. Participating students should be prepared to talk about these topics in rehearsal and depending on their role, be prepared to perform in scenes/songs that contain any of the above mentioned themes. Auditioning students should read the character descriptions for more details regarding which characters experience which themes and select their role limitations based on what they are comfortable with. You can find a full plot summary HERE.
AUDITIONS
Saturday, February 4 @ 11:00am to 4:30pm
Warner Library (Room B) – 121 North Broadway, Tarrytown, NY

PLEASE READ OUR STANDARD AGREEMENT BEFORE REGISTERING FOR AN AUDITION
CALLBACKS
Saturday, February 11 @ 10:45am to 4:30pm
Random Farms Studio – 77 Executive Blvd, Elmsford, NY
NOTE: Before scheduling an audition, please review the program schedule and policies listed below.
Callback Lists will be emailed Monday after auditions have been completed. Please note that if you are not called back, you may still be cast!
AUDITION PREPARATION
Review the Character Breakdown
Please prepare music up to 1 minute in length from a similarly styled musical. Please do not sing from the show. An accompanist will be provided.  Please be sure to provide clearly copied and appropriately marked sheet music in the correct key. Lead sheets, chord charts, and/or a-cappella auditions will not be permitted.
CALLBACK MATERIAL
The callback materials above are organized in folders labeled by Character Name. Some characters will have 1 or 2 cuts of songs to learn. In addition, some characters will have 1-2 scenes. If the character you are called back for has a song to learn, please use the vocal track to learn the song but be prepared to sing with the karaoke track at call backs.
While we don't expect callback material to be fully memorized, we do suggest being as familiar/memorized as possible so that you can be physicalizing the character as well as acting the material in your callback.
WHAT TO BRING
1. Sheet music in the correct key.
2. Resume or list of training/experience (if not previously submitted). If you don't have a resume, that's okay! You can just fill out the audition form online when you register or update the information in your account. If you would like to try creating a resume, here are some samples to use as a guide:
Resume Template 1   |    Resume Template 2
FAQS
Frequently Asked Questions About Edge Auditions
PROGRAM INFORMATION
ELIGIBILITY
No prior training or experience with Random Farms is required and we welcome newcomers, whether they have been performing for 10 years or 10 days. However, since this is an audition-based program, it means that not everyone will be selected, so performers should be prepared for that if they decide to try out.
REHEARSAL / PERFORMANCE DATES
There will be three casts. A performer is only called when their role is rehearsing.

VIRTUAL CAST MEMBER / PARENT ORIENTATION MEETING
TBD on Zoom.
We encourage all cast members and parents to attend, especially if you are new to the program.
REHEARSALS
Begin March 5 (Random Farms Studio)
TECH / DRESS REHEARSALS (Mandatory)
May 14 – 19th (All Casts)
PERFORMANCES (Mandatory)
Friday, May 19th @ 7:30pm – Cast B
Saturday, May 20th @ 1:00pm – Cast B
Saturday, May 20th @ 7:00pm – Cast A
Sunday, May 21st @ 1:00pm – Cast A
Monday, May 22nd @ 7:30pm – Cast C
Tuesday, May 23rd @ 6:00pm – Cast C
REHEARSAL LOCATION
The Random Farms Studio
77 Executive Blvd.
Elmsford, NY 10523
TECH/ PERFORMANCE LOCATION
Paramount Hudson Valley Theater
1008 Brown St.
Peekskill, NY 10566
FEES & POLICIES
FINANCIAL COMMITMENT
$1,025 – Subsidized tuition
$1,709  – Actual cost
Did you know Random Farms is a non-profit and tuition only covers 60% of the cost of putting a child through the program?
Our subsidized tuition prices make participating affordable to a more diverse community.
Please consider paying the actual cost, and everything over the subsidized tuition amount will be a 

tax

-deductible 

donation

! This will help support our outreach efforts, which include providing scholarships, discounted tickets, and free performances to those in need.
There is no fee to audition. RFKT is a non-profit 501(c)3 organization. In order to cover production costs, programs are tuition based. If cast, there is a $1,025 (subsidized tuition) or $1,709 (actual cost) registration fee to participate in

the

production. Parent/Legal Guardian is financially responsible for fee if student is cast in a role parent (or performer over age 18) says they will accept on

the

audition form. Cast member is also responsible for providing their own shoes, tights/socks and undergarments, as per

the

 costume memo (emailed and/or posted online after rehearsals begin).
SCHOLARSHIPS
A limited amount of need-based financial aid is available. The scholarship application must be submitted at least 1 week before auditions begin.
PARTICIPATION POLICY
Absences due to illness will be granted but please note that this is a rigorous program that requires commitment from everyone involved. We expect participants to be at all scheduled rehearsals unless a previous conflict has been submitted or they are ill.
"Shadowing" (making up a missed rehearsal) is permitted on a limited basis. Pre-approval by the director is required. Performers are encouraged to contact their counterparts and arrange a "switch" should a rehearsal conflict arise.
Participants are required to attend and participate in (and may not arrive late to, or leave early from) our final studio run-thru and tech week rehearsals. Please make sure to double-check your child's schedule to ensure their availability for these mandatory rehearsals. We are unable to make exceptions to our absence policy. If your child misses a mandatory rehearsal, they will not be allowed to perform in the final show.
All participants must return all loaned materials (including scripts and costume pieces) in good condition. Participants are responsible for providing their own shoes, socks/tights and undergarments as per the costume memo (emailed and/or posted on line once rehearsals start). Participants who do not comply with this participation policy may be removed from the program and their account put On Hold, as described in RFKT's Standard Agreement, until parents, participant and RFKT can reach an agreement moving forward.
QUESTIONS?
Program Questions: email sarah@randomfarms.com
Registration Questions: see our FAQs page or email us at registrationsupport@randomfarms.com